Say No to Duct Cleaning!
Why We Don't Recommend Duct Cleanings for our Houston Customers
Duct cleaning is a service that most HVAC companies offer. However, air duct cleaning can do more harm to your ducts than good. Most Houston residents choose to get their air ducts cleaned because they have old ducts that have been sitting in their attic or inside their walls and accumulating dust for more than ten years. Most HVAC companies will push duct cleaning as a solution to improving indoor air quality, but fail to mention that this service can cause major damage to duct systems that will require repairs in the future. Experience the difference with Smart Air - our Houston HVAC team prioritize the best interests of our customers. We offer alternative solutions for indoor air quality without risking the integrity of your air duct systems.
If you are in need of our other air duct services, contact our Houston HVAC experts at Smart Air by calling (281) 809-6444 today!
Duct Cleaning Can Damage Flex Ducts
In order to understand why Smart Air doesn't recommend any sort of duct cleaning for flex ducts, you need to know how flex ducts are designed and made. Flex ducts consist of a spring that is wrapped with a very fragile layer of plastic. A layer of insulation covers this thin layer of plastic and blocks the heat from getting in or out of the duct. Around that is the outside cover of the duct itself.
Over the years the fragile layer of plastic surrounding the spring has only become even more fragile due to the heat inside your attic or the walls of your home. These ducts have likely never been moved since they were installed. There is a great risk that the fragile layer of plastic will break when these air ducts are moved for cleaning years after installation. Since the ducts are surrounded by a cover, these breaks will not be noticeable by merely looking at them. If left alone, these breaks could potentially cause long-term damage to your heating or air conditioning unit and cost you more money in repair services down the line.
Popular Methods of Duct Cleaning
The two most popular ways to clean a duct system are with a vacuum or a brush. The vacuum method involves blowing air into one end of the ducts and sucking air from the other. The brush cleaning method involves inserting a brush into the duct and attempting to collect or loosen the dust.
These cleaning methods can cause damage to your HVAC system:
Problems With Vacuum Cleaning - most duct systems are very old, and the vacuum cleaning method causes a rapid increase or decrease of pressure inside the duct. This causes the fragile plastic to stretch and crack.
Problems With Brush Cleaning - since the interior of the ducts is so fragile, the brush itself can potentially crack the plastic lining inside the ducts, which will lead to leaks in the duct system over time.
The Threat of Mold Is No Joke
The Correlation Between Duct Cleaning and Mold
When the cold air from your air conditioning and the heat from your attic combine it causes condensation. The moisture that is collected over time provides a good breeding ground for algae or mold to grow. This algae or mold are not always detectable by the human eye, so you could have an issue with mold growth without even being aware of it. If there is mold in your walls or attic, duct cleaning can pose a health risk because it could cause very small mold particles to be dispersed in the air around your home.
Same-Day and next day service Available We handle all requests in a timely and efficient manner.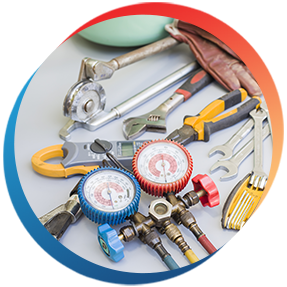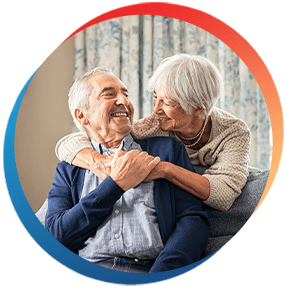 Your Health is Our Top Priority
At Smart Air, the health of our clients is our number one priority. We don't recommend that any of our clients get a duct cleaning. If you are concerned about dust or indoor air quality, we offer various alternative solutions that improve the quality of the air inside your home without risking your family's safety.
To make sure your other systems are running safely and efficiently, our Houston HVAC team also offers heating system check ups for all types of systems.
Contact Smart Air today at (281) 809-6444 to schedule ductwork services in Houston.
"We have used Smart Air for years and they have never let us down."

- Connie T.

"Jay did a great job, and gave me some great pointers and gave me some very sound advice on how to maintain my A/C and heater."

- Jorge P.

"Trustful with Great Knowledge"

- Jacqueline P.