Furnace in Repair Houston
Call for Same or Next Day Furnace Repair Service in Houston, TX
Does your home rely on a furnace as its main source of heat? In order to provide efficient heat, your furnace needs to be working in perfect order. It is common that a furnace will eventually need a repair with regular wear and tear. When something goes wrong with your system, you can rely on Smart Air to provide an affordable furnace repair in Houston.
Common Signs Your Furnace Needs Repairs
If you notice that the quality of your heat has diminished, you may need a furnace repair. This involves understanding the damaged parts and how they can be fixed without needing to replace the entire system. Our Houston furnace repair technicians are trained in the latest technology and procedures to provide the best work for your home.
Some of the most common signs that your furnace is in need of repairs include:
Strange smells coming from your furnace. While furnaces can smell a bit like the fuel they're burning, especially when they're first turned on for the season, this should dissipate relatively quickly. If this smell lingers or comes back during use, this could mean that you have a gas leak.
Trouble keeping your furnace running. If your furnace has trouble running consistently, or if you have trouble getting it to start in the first place, you need to call in for repairs. This is likely a wiring issue, and can be fixed by a professional.
A discolored pilot light. The unit's pilot light should appear blue. If it's a different color, this is likely a ventilation problem. Turn off your furnace immediately and call for repairs, since there is a chance that you're dealing with a carbon monoxide leak.
Strange noises coming from your furnace. While furnaces don't necessarily run completely silent, constant banging or other loud noises could indicate a serious issue with your unit.
Your furnace simply can't keep your home warm. This could be caused by any number of issues ranging from your unit not being big enough for your home to damaged internal parts. A trained professional can diagnose the root issue and help you fix the problem.
If your repair turns out to be something more intensive, we communicate with you every step of the way. We discover your needs and budget to provide practical, affordable solutions. We stand out for our ability to keep homes warm.
Uncommon Furnace Noises that indicate you May need Repair
There are specific noises that a furnace can make when it needs repairs. These noises should never be ignored because they are indicators to major problems within the furnace. Whatever the sound, don't hesitate to call Smart Air to address the problem.
Sounds That Should Not Be Ignored:
Rattling - Rattling sounds usually are caused by loose panels or screws inside the furnace. If not a screw, there may be a problem with the heat exchanger.
Rumbling - This is caused by dirty gas burners or a bad pilot light. This problem can be avoided with annual maintenance performed on your furnace.
Squealing - When a furnace has a belt-driven motor, squealing occurs when the belt is loose.
How Long do Furnaces Last in Texas?
Furnaces can last anywhere between 10 to 20 years in Texas and anywhere throughout the country. Different factors come into play when determining how long your furnace will last. These include, but not limited to:
Was regular maintenance done?
How frequently the furnace was used
Weather conditions
For the best estimation on how long a furnace can last you in Texas, be sure to check in with your local HVAC company.
Our Houston furnace repair team guarantees 100% satisfaction for all work we perform. Reach out to (281) 809-6444 now!
Same-Day and next day service Available We handle all requests in a timely and efficient manner.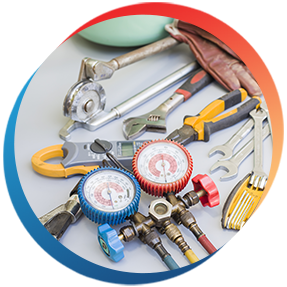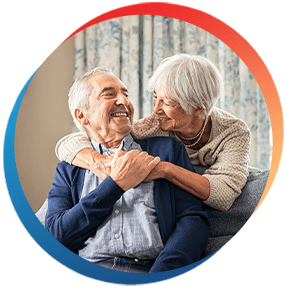 Choose Smart Air, Your Heating Service Provider of Choice
If your gas or electric furnace is not working the way it should, call Smart Air for quick, reliable service. We consider your home's heating needs and the cost of the furnace repair to ensure that you get the most value for your money. With our upfront and fair pricing, you always know what to expect.
Don't hesitate when you need a furnace repair in Houston. Our team is ready to provide rapid attention to your problems and guarantee 100% satisfaction for all work we perform. Reach out to (281) 809-6444 now!
"We have used Smart Air for years and they have never let us down."

- Connie T.

"Jay did a great job, and gave me some great pointers and gave me some very sound advice on how to maintain my A/C and heater."

- Jorge P.

"Trustful with Great Knowledge"

- Jacqueline P.