Heating Repair in Houston
Call
(281) 809-6444

if You Have Problems With Your Heating System

You know how stressful it can be when your heating system is not working properly. Thankfully, Smart Air has the tools and resources to get the job done quickly. Our Houston heating repair technicians can troubleshoot, diagnose, and repair problems with any brand, make, or model of heating unit. We have not yet seen a problem we are unable to fix – reach out as soon as you need a repair to schedule an appointment.

We can provide the following heater repair services:
General Heating Repair
Gas Heating Repair
Electric Heating Repair
When our expert Houston heating repair technicians come to your home, we take a look at your system to identify the root cause of the problem. Based on what we observe, we offer an estimate for service that takes your budget into account. Keeping your home warm is a priority that we take seriously.
With competitive pricing and affordable financing options, Smart Air is Houston's heater repair service of choice. Contact us today at (281) 809-6444.
What are Signs You Need Heater Repair?
Commonly, a heater that has not gotten any use in the warmer months experiences problems when the temperature starts to cool. Needing a heating repair can be frustrating, especially when your system is not that old.
In many instances, minor wear and tear prevents a heating system from operating smoothly – which can be fixed with a quick service call from Smart Air. Our family owned and operated business has years of experience providing reliable assessments and lasting repairs.
Common signs you're in need of heating repair include:
Your unit makes odd noises: While a minimal level of sound while your heating system operates is normal, any unusual loud noises are cause for concern. If you hear any grinding, groaning, screeching, clanking, rumbling, etc., give our experienced technicians a call.
Your utility bills keep increasing: If your usage remains the same, but your energy bills continue to rise, it could be due to a problem that's causing your unit to have to work harder, making it less efficient.
Your unit emits foul odors: While a subtle smell when you first turn your unit on again after the summer is normal, it should go away quickly. If the smell persists, especially if it's a burning or musty smell, chances are you are in need of repairs.
You must constantly fiddle with the thermostat: There's nothing worse than having to constantly get up and adjust the thermostat because your heating unit cannot get to a comfortable temperature. If your heating system and/or thermostat are having issues meeting your set temperature, chances are there's a problem.
Your unit cycles frequently: Heating units kick on when the temperature drops below whatever is set on your thermostat. If you notice your heating system frequently cycle on, it's a good indication that something needs to be repaired.
You are experiencing uneven heating: Your heating unit should provide even, level comfort throughout your property. If you're noticing that certain rooms are colder than others, we recommend giving us a call to come inspect your unit.
Same-Day and next day service Available We handle all requests in a timely and efficient manner.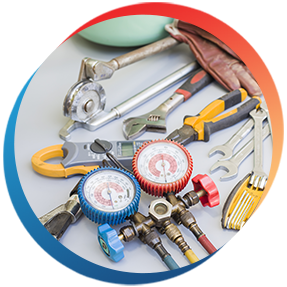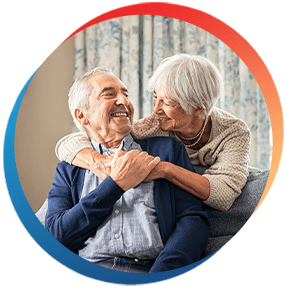 Quick Service When You Need It
Not getting the heat you expect can aggressively disrupt your routine. Our Houston heating repair technicians offer a prompt response, even providing same day and next day heating services. Our courteous team members remain updated on the latest technology and procedures to offer exceptional repairs. Get your home back on schedule in no time at all.
"We have used Smart Air for years and they have never let us down."

- Connie T.

"Jay did a great job, and gave me some great pointers and gave me some very sound advice on how to maintain my A/C and heater."

- Jorge P.

"Trustful with Great Knowledge"

- Jacqueline P.