AC Maintenance Houston
Professional Air Conditioning Inspections For Homeowners in Houston, TX
At Sub:BusinessName}, we strive to offer all possible solutions to extend the lifespan of your home's air conditioning unit. We are proud to provide services aimed at increasing the efficiency and lifespan of your unit to save you money and complications in the future. Regular air conditioning check-ups and HVAC inspections can make the difference between enjoying your unit for years to come or needing to replace your entire system or install a brand new one.
---
When you let a Houston AC maintenance specialist perform a check-up of your air conditioning unit, you can be assured your AC is in tip-top shape. Contact us at (281) 809-6444.
---
What to Look for With a Home AC Checkup
While a professional Houston AC maintenance technician will be able to run a complete check of your air conditioning unit, there are still a few things you can look for on your own before calling in the pros:
Why Is My AC Not Working?
Check to see if it's blowing cold air. While you need specialized tools to check the refrigerant levels, you can still see if your AC has cooling problems by holding your hand up to the vents to see if it's blowing cold air.
Check for clogs in the condensation pipe. The easiest signs to check for with your AC's condensation pipe is to check for standing water around it, a constantly full condensate pan, or a moldy smell coming from the unit.
Check your thermostat. If you notice that your AC isn't blowing cold air, the problem could be with the thermostat it's connected to. Use a second thermometer to check different rooms in your home and compare it to the main one to see if it's functioning properly.
Same-Day and next day service Available We handle all requests in a timely and efficient manner.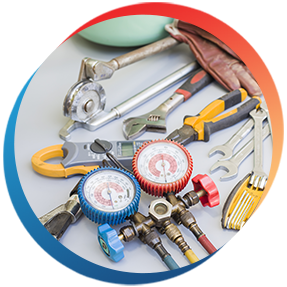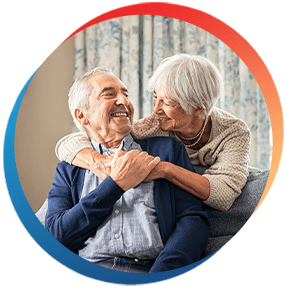 The Smart Air Check Up Difference
Sometimes you need to call in a professional to give your home AC an in-depth check. When you work with Smart Air, our Houston air conditioning inspection utilizes a 29-point precision checklist aimed at maximizing your air conditioner's life. Many of the core components of your air conditioning need regular upkeep in order to prevent serious declines in performance.
What Does AC Maintenance Include:
Checking all functionality
Checking the evaporator
Checking Refrigerant Pressure
Checking Electrical Components
Checking Air Temperature
Examining condenser coils
Our Houston AC maintenance experts will examine these and more to ensure your system is working properly. There are many small parts of every unit that, based on wear and tear, significantly impact the overall function of your unit. Our cooling services are aimed at catching these problems early at a lower cost before they become an expensive repair or replacement.
For preventive AC maintenance in Houston and the nearby areas, contact the experts at Smart Air online or at (281) 809-6444 today!
Why Should You Get an Air Conditioning Inspection?
Your air conditioner works hard to keep the temperature in your home down during the warmer months. Just like you go to the doctor every year to make sure everything is in working order, the parts in your air conditioning unit should be repaired, replaced, inspection, and maintained, to keep your system running smoothly.
Smart Air Recommends Annual Inspections Because They:
Catch issues before they start
Increase cooling efficiency
Increase system reliability
Prolong your unit's life
Save money on utility bills
"We have used Smart Air for years and they have never let us down."

- Connie T.

"Jay did a great job, and gave me some great pointers and gave me some very sound advice on how to maintain my A/C and heater."

- Jorge P.

"Trustful with Great Knowledge"

- Jacqueline P.