Houston Heating Services
Turn to Your Favorite Local & Family-Owned Business for Service You Can Rely On
While Houston has a reputation for mild weather, cooler temperatures can make your home uncomfortable. You want to ensure that your home is prepared for weather all year round.
Our Houston heating services technicians work on all brands, makes, and models, meaning that you can be comfortable working with Smart Air no matter how you choose to heat your building.
---
Scheduling a heating service is as simple as calling or contacting our heating specialists online today.
---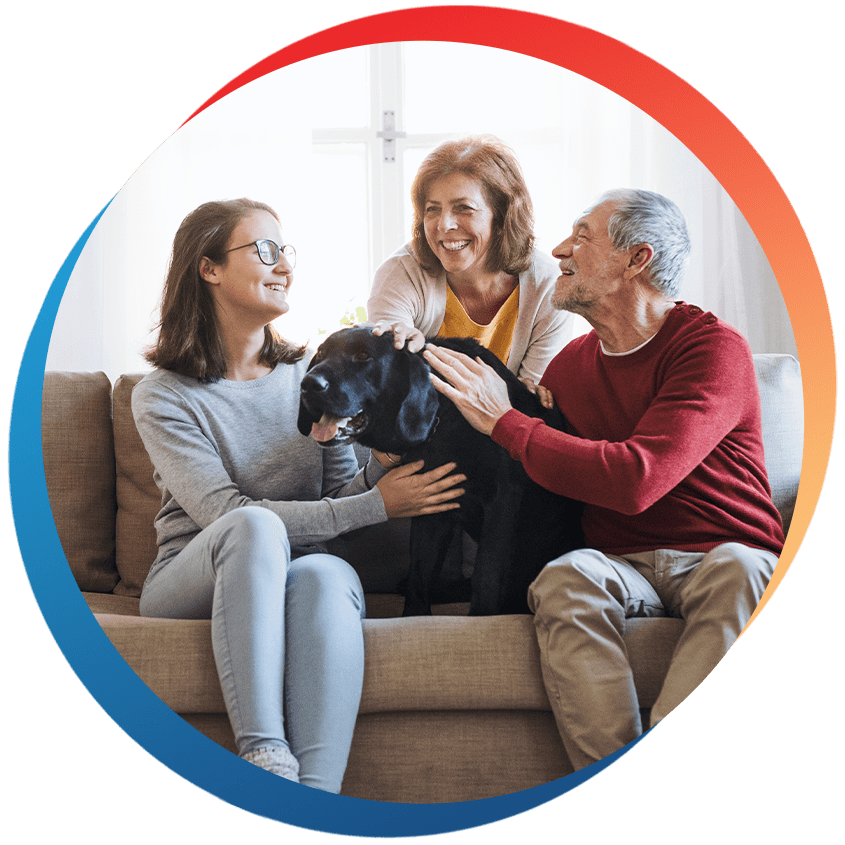 Don't lose your cool over a broken heating system.

Learn more about our services

To learn more about our heating services, call our hardworking and professional team at (281) 809-6444
Heating Services in Houston We Offer
Your first step is scheduling an appointment with Smart Air. We provide a range of services for your home. Our team remains updated on the latest technology and processes in the heating field and apply this knowledge to your system.
Common jobs our heating service technicians handle include:
Licensed, Factory Trained Technicians Ready to Help
If you're looking to repair, install, or maintain a heating system, you need a service technician you can trust. We provide a comprehensive look at your entire heating system, diagnosing the root cause of any issue, and offering budget-friendly solutions.
Our Houston heating services specialists would be happy to walk you through the process and keep you informed every step of the way. At Smart Air, there is no job too large or too small for our technicians to handle. We maintain and inspect heating systems to keep them in optimal shape.
When something goes wrong, we offer same day or next day service in order to keep your home warm. Every home and business has different heating needs. Depending on the amount and type of windows, your home or office's layout, what spaces need heating, and how your existing system performs, we can provide personalized services that fit your specific needs.
We are able to service all brands, makes, and models of heaters, including:
Not only do we work with the best heating products on the market, but we are also factory trained to understand how they perform and provide maintenance, repair, or replacement if needed. We understand how any of these systems would benefit your home or office more than the other. Our Houston heating services experts can recommend the right unit to suit your needs and save you money.
We Can Assist with Furnaces Too!
With regular use, all furnaces need repair or replacement every once in a while. We are trained and skilled to work on any brand, make, and model of furnaces.
Our specialists understand all of the details that go into:
Installing
Repairing
Or maintaining a heating system
Furnace types Smart Air is able to service include:
Gas Furnaces: A popular heating system, gas furnaces can be small, effective, and simple to install and set up. Natural gas may help save money on utility expenses.
Electric Air Handler: Only requiring electricity, these allow more control over room temperature, can be inexpensive to install and can heat any size space. These can reduce your home's environmental impact.
Whether you have a small furnace to heat one home or a system that warms your entire building, we are equipped to help.
Trust our skilled technicians to provide the top-tier work you deserve. For over 10 years, we have provided exceptional care for our clients that result in our customers returning over and over again.
Four Things To Look For In A Houston Heating Services Company
1. Same day service - We know that the extreme temperatures of Texas can be a lot to handle. So we offer same day and next day appointments at your convenience.
2. Straight forward and fair pricing - We believe in our pricing structure so much that we're 100% up-front and transparent when it comes to the pricing structure of your heating services.
3. Coupons - We want our heating services to be financially attainable by all of you that need us. Because of that we have coupons that you can browse at your leisure here and see how much you can save today.
4. Reviews - Having provided services for as long as we have, we've collected a bunch of thrilled reviews. See our reviews here and find out why our customers love us so much today.
"I highly recommend Smart Air for all of your Air Conditioning and Heating needs. They are reliable, HONEST and trustworthy!"

- Susan C.
Call (281) 809-6444 for Heating Services in Houston
At Smart Air, our owner has over 10 years of experience providing Houston with high quality HVAC services. He has now built a reliable, honest HVAC company that our friends and neighbors have come to rely on. Even better, we offer fair and upfront pricing so you know what to expect. If any customer is not 100% satisfied with their service, we provide a 100% money-back guarantee. When it comes to passion for the work that we do, no one compares to Smart Air.
Discover why clients trust their homes to our heating experts. We are ready to come and assist you, so contact us at (281) 809-6444 today!
Same-Day and next day service Available We handle all requests in a timely and efficient manner.