Houston Heater Installation
High-Quality Heating System Replacements in the Houston Area
Whether you're moving into a newly constructed home or building or upgrading your current residence, don't forget how vital your heater is for maintaining a comfortable experience. We install brand new heating units or replace defective units already in your home. Over time and with regular usage, heaters experience regular wear and tear and can begin having problems, eventually requiring a new unit. No matter why you need a new heater, you can rely on Smart Air to install the right unit to save you money and keep your home warm.
Why customers choose Smart Air:
We bring over 10 years of experience to every job
We offer affordable financing options
We are factory-trained and licensed to work on all brands
We have numerous positive reviews
We offer a 100% money-back satisfaction guarantee
Every home has different HVAC needs. When your existing system is no longer performing as it should, our Houston heater replacement technicians at Smart Air resolve your problems. During your free estimate, we will take a look at your current system and determine whether you need a replacement. There are many heating options to choose from, so make the right choice for your home.
How to Choose the Right Heater for Your Home
There are plenty of HVAC companies that offer heater installation services. However, depending on your budget, the layout of your home, your existing system, and your heating needs, the type of services you need will differ. Our Houston heater installation technicians are devoted to providing the best service, meaning that we take all factors into consideration before installing a new heating system.
When we provide heating installation services:
We assess your home and provide a quote for your new system
We measure the rooms in your home and take into account windows and insulation
We compare a new system with your current system and how it addresses your needs
We determine the best, most efficient heating system for your home
When to Replace Your Heating Unit
Replacing your existing HVAC system does not need to be difficult. Our heater installation technicians in Houston come to your home, assess your needs, measure the spaces, evaluate your current system, and guide you through choosing the right unit. We are ready and able to schedule a heating installation at your convenience.
Your heater may need a replacement when:
Your heater is over 10 years old
Your furnace is over 15 years old
Your heater makes clanging noises
The rooms in your home are different temperatures
Your house is humid
Your heater undergoes constant repair
Have you experienced any of the above? It means that your unit is not operating the way it was intended. When you choose a replacement, our Houston heater installation experts help you pick a system that makes your home more comfortable, reduces humidity, increases energy efficiency, and lowers the cost of your utility bills.
Call (281) 809-6444 to speak with an experienced Houston heater installation technician about your next heater installation today.
Same-Day and next day service Available We handle all requests in a timely and efficient manner.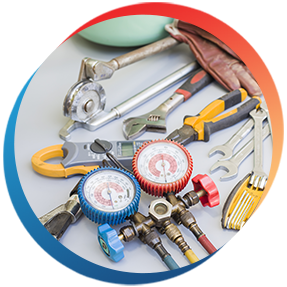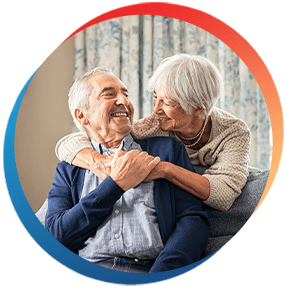 Choose Smart Air for Your Heater Replacement in Houston
Our technicians work with you every step of the way to maximize the investment in your home or building. While expensive upfront, new heaters pay off over time by saving money in utility bills. New systems are often more environmentally friendly since the newest technology takes efficiency into account. At Smart Air, we only suggest the best heating systems for your home and budget.
"We have used Smart Air for years and they have never let us down."

- Connie T.

"Jay did a great job, and gave me some great pointers and gave me some very sound advice on how to maintain my A/C and heater."

- Jorge P.

"Trustful with Great Knowledge"

- Jacqueline P.