Houston Furnace Installation
Expert Service – Call
(281) 809-6444

Today!

Your furnace keeps your building comfortable and warm during the colder months. It is important to keep your home heated throughout both the day and night and you may feel panicked when you're not getting the hot air you need. While we try to perform repairs on your furnace whenever it is affordable, sometimes it is more cost effective to install an entirely new unit. When you choose to install a new furnace, Smart Air offers complete furnace installation in Houston for residential properties.

The most important element in a furnace is reliability. That might mean using an electric furnace or a gas furnace. We understand how different buildings and spaces need to be warmed up, and counsel your right decision. With over 10 years of experience serving our neighbors in the Houston area, we can install the best furnace to heat your entire building.
Should I Repair or Replace My Furnace?
While Houston isn't known for its extremely cold temperatures, a furnace is still a vitally important investment in terms of your warmth and comfort. The last thing that you want is your furnace to completely breakdown, leaving you scrambling to find a replacement without having time to consider which unit would be best for your budget and heating needs. While it's impossible to predict when your furnace will completely stop working, you can be on the lookout for the common signs that your unit is nearing the end of its lifespan.
Our Houston furnace replacement specialists recommend installing a new unit when:
Your unit is aging: The average lifespan of a furnace is around 15 to 20 years. As furnaces age, they become less energy efficient and are more prone to breakdowns. Therefore, it is more cost-effective to put your money toward a new unit.
Your unit needs frequent repairs: If you're constantly calling us to repair your furnace, it's a sign that your unit is becoming less and less reliable. Soon, the repairs you will need will become more and more costly. Additionally, each repair you need will add up over time. We recommend replacing your furnace if the cost of repairs is 50% or more the cost of a new unit.
Your energy bills are increasing: As your unit becomes less and less efficient, it will have to work harder to meet the temperature you set on your thermostat. This, in turn, will cause your energy bills to be more expensive. Newer units are much more energy efficient and can help you save on heating costs.
Your home has cold spots: When your furnace is working as it should, it will provide even heating throughout your home. If you notice that some rooms are colder than others, and that you're getting uneven heating, give us a call. We will inspect your unit and your ductwork to determine whether a replacement is necessary.
Your unit makes strange noises: When furnaces are approaching the end of their lifespans, they will start to make noises as they work harder to meet heating demands. If you notice your unit making rumbling, banging, groaning, screeching, or clanking noises, it's time for a replacement.
Your indoor air quality has worsened: Have you been sneezing or coughing more? It could be due to your furnace. Older furnaces have a more difficult time moisturizing and cleaning the air in your home. Therefore, if you've noticed an uptick in allergy symptoms or dust, you may need a replacement.
Same-Day and next day service Available We handle all requests in a timely and efficient manner.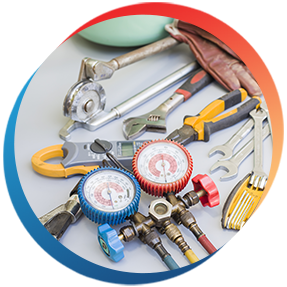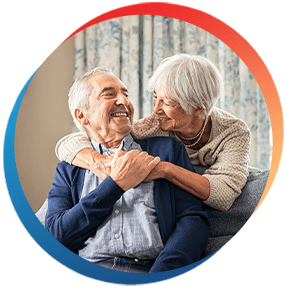 Smart Air Offers Expert Furnace Installations
No matter how small or large your building may be, we can take on the task. We work with your building's structure and your heating needs to choose the right size and capacity to maximize efficiency and comfort. Our technicians work within your budget to offer the best options for your home.
Reasons to choose Smart Air for your furnace installation in Houston include:
Our technicians are licensed to work with all brands, makes, and models
We are trained in the latest technology and processes
We offer same or next day service when you need it most
We provide upfront pricing for our services
We stand by our 100% money-back, satisfaction guarantee
When you need to make an important decision about your furnace, Smart Air is ready to provide honest and reliable opinions. When we are finished guiding your choice, we provide comprehensive furnace installation services. These typically take one day to complete and troubleshoot to ensure everything is working correctly.
"We have used Smart Air for years and they have never let us down."

- Connie T.

"Jay did a great job, and gave me some great pointers and gave me some very sound advice on how to maintain my A/C and heater."

- Jorge P.

"Trustful with Great Knowledge"

- Jacqueline P.