Houston AC Repair Services
Trusted Family Owned & Operated Business Providing Air Conditioning Repairs in the Houston area
Have you been in your home when the air conditioning unit stops working? If you have, then you know how blisteringly hot a summer afternoon can get in Texas. That's when you should call Smart Air.
When you need ac repair service in Houston, our technicians can provide same day or next day repair to get your home back up and running.
---
Don't Sweat Your Houston AC Repair – Call Smart Air
When you work with Smart Air, our industry trained Houston AC repair technicians can:
Unlike other Houston AC repair services, we only suggest the most important repairs that address your problem at the lowest cost.
We Can Assist With The Following Air Conditioning Issues:
Air purification
Blowing warm air
Broken thermostats
Comfort zoning systems
High electric bills
House not cool enough
Indoor air quality
Noisy equipment
We can provide a range of Houston air conditioning repair solutions on any kind of brand, make, and model. Depending on the extent of the repair, we can get your home back to a place of comfort and peace in just a few hours.
Same-Day and next day service Available We handle all requests in a timely and efficient manner. With Free estimates.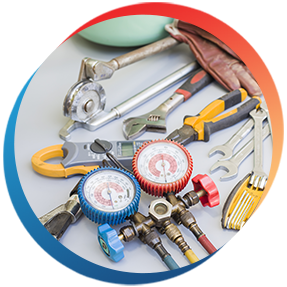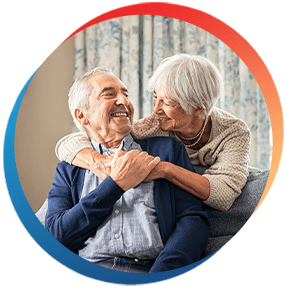 How Long Should An Air Conditioner Run?
How long your air conditioner runs really depends on a number of things, such as how warm it is outside. In temperatures that are more moderate, an AC unit may only run for roughly 15 to 20 minutes a cycle. However, in hotter temperatures you can expect your air conditioner to run for longer.
Other Factors That Can Influence This Includes:
How much space the AC needs to cool
What the thermostat is set at
The type of insulation you have
As well as the size of the unit and your home
However, if your air conditioning system is continually turning on and off, also known as "short cycling", you may be in need of a repair or replacement if the system is older.
What causes AC short cycling?
The Causes of AC Short Cycling Include:
Air filters that have become blocked or obstructed by dirt and debris
An oversized system
Mechanical issues, such as the evaporator coils freezing
A lack of refrigerant
Electrical issues
We recommend consulting with a Houston air conditioning repair expert as soon as you experience this problem. They will be able to inspect your AC, determine the cause of the issue, and the repair needed to get the system back up and running.
---
Don't fret over a broken air conditioning system. Contact us online or at (281) 809-6444 to speak with an experienced Houston AC repair technician today. We give free AC repair quotes!
---
What Does It Mean When Your AC Blows Out Hot Air?
If an air conditioning unit is blowing warm air, the most common cause for that is typically a dirty air filter. When an air filter is dirty, air can't properly flow from the unit through the ductwork. This issue strains the AC and causes it to blow warm air.
Other reasons for an AC to blow warm air are problems with a setting on the thermostat, low refrigerant, or electrical issues. The most simple to fix problem is simply incorrect settings on the thermostat. Always be sure to double check the settings are set to cool and the fan is set to auto.
Low or leaking refrigerant is a fairly common cause of this problem. Unfortunately there is not a good DIY solution to this problem. A professional will need to inspect the unit and make the necessary repairs if this is the cause. If it's not the refrigerant, it's possible the air ducts are leaking, which would also require professional assistance.
If the outdoor unit looses power it can create problems with the vent, which would cause warm air. The best thing to do in this situation is to check the circuit breaker. However, if this is a regular problem it would be best to contact a Houston AC repair expert.
In a city the size of Houston, there are always options for air conditioning repair services you can use. When it comes to providing the service you can rely on, Smart Air stands out from the rest.
We have helped countless homeowners throughout the area when their AC does not turn on, when parts of the unit stop working, when water is pooling around the unit, and more.
Our Houston AC Repair Team Stands Out From The Competition Because:
We provide honest and trustworthy service
We are committed to the highest quality repairs
We offer a 100% satisfaction guarantee
We are family owned and operated
We have been recognized for our exceptional repair work
Free Estimates on AC repair
There is simply no reason to have to pay for an air conditioning repair quote. Companies adding an extra charge are just putting one more obstacle in front of getting service and relief from potentially unsafe temperatures. We're always happy to speak to our Houston, TX neighbors to find out how we can help you. We consider a free AC repair estimate the bare minimum for professional service!
---
Need air conditioning repair in Houston, TX or the nearby area? Call (281) 809-6444 for a free estimate with an elite member of our unparalleled service team.
---
"We have used Smart Air for years and they have never let us down."

- Connie T.

"Jay did a great job, and gave me some great pointers and gave me some very sound advice on how to maintain my A/C and heater."

- Jorge P.

"Trustful with Great Knowledge"

- Jacqueline P.