Houston Air Conditioning Repair
Trusted Family Owned & Operated Business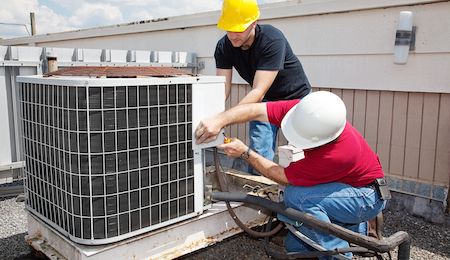 Have you been in your home when the air conditioning unit stops working? If you have, then you know how blisteringly hot a summer afternoon can get in Texas. That's when you should call Smart Air. When you need service for air conditioning repair, our technicians can provide same day or next day repair to get your home back up and running.
Without a properly working air conditioner, your home can become unbearable. Call our Houston AC repair technicians at (281) 809-6444 for a free estimate.
Don't Sweat Your AC Repair – Call Smart Air
When you work with Smart Air, our industry trained technicians can evaluate your home's air conditioning system, identify exactly what the problem may be, offer repair solutions that take your budget into consideration, or work with you to install a new unit if your current one cannot be repaired for less. Unlike other AC repair services, we only suggest the most important repairs that address your problem at the lowest cost.
We can assist with the following air conditioning issues:
Air purification
Blowing warm air
Broken thermostats
Comfort zoning systems
High electric bills
House not cool enough
Indoor air quality
Noisy equipment
We can provide a range of repair solutions on any kind of brand, make, and model. Depending on the extent of the repair, we can get your home back to a place of comfort and peace in just a few hours.
Why Choose Smart Air?
In a city the size of Houston, there are always options for air conditioning repair services you can use. When it comes to providing the service you can rely on, Smart Air stands out from the rest. We have helped countless homeowners when their AC does not turn on, when parts of the unit stop working, when water is pooling around the unit, and more.
We stand out from the competition because:
We provide honest and trustworthy service along with free estimates on AC repair
We are committed to the highest quality repairs
We offer a 100% satisfaction guarantee
We are family owned and operated
We have been recognized for our exceptional repair work
Need air conditioning repair in Houston? Call (281) 809-6444 for a free estimate with an elite member of our unparalleled service team.