Furnace Repair in Houston
Call
(281) 809-6444

for Same or Next Day Service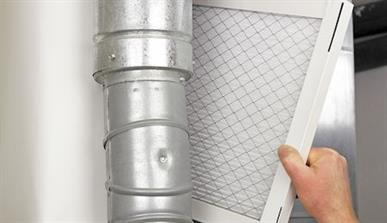 Does your home rely on a furnace as its main source of heat? In order to provide efficient heat, your furnace needs to be working in perfect order. It is common that a furnace will eventually need a repair with regular wear and tear, When something goes wrong with your system, you can rely on Smart Air to provide an affordable solution within your budget.
We have over 10 years of experience repairing furnaces. We have been recognized for the "People Love Us" designation based on our Yelp reviews. Call today for Houston furnace repair you can trust.
We Are Ready to Serve You
If you notice that the quality of your heat has diminished, you may need a furnace repair. This involves understanding the damaged parts and how they can be fixed without needing to replace the entire system. Our technicians are trained in the latest technology and procedures to provide the best work for your home.
Smart Air can help provide repair when your furnace exhibits:
Damaged blowers
Faulty ignition
Failure to turn on
Lack of heat
Loud noises
Repetitive cycling
If your repair turns out to be something more intensive, we communicate with you every step of the way. We discover your needs and budget to provide practical, affordable solutions. We stand out for our ability to keep Houston homes warm.
Choose Smart Air, Houston's Heating Services of Choice
If your gas or electric furnace is not working the way it should, call Smart Air for quick, reliable service. We consider your home's heating needs and the cost of the repair to ensure that you get the most value for your money. With our upfront and fair pricing, you always know what to expect.
Don't hesitate when you need a Houston furnace repair. Our team is ready to provide rapid attention to your problems and guarantee 100% satisfaction for all work we perform. Reach out to (281) 809-6444 now!